Power Breakfast
Every Saturday, Mission Possible hosts Power Breakfast and Coffee House to offer a weekend meal service for Downtown Eastside community members who wish to build connections to Mission Possible without yet joining the Employment Readiness Program.

This program is made possible by weekly sponsors and volunteers. If you wish to be involved with our community and the work that we do you can become a Power Breakfast Sponsor or volunteer at our Coffee House. We would love to have you join us on Saturdays to help build a stronger community.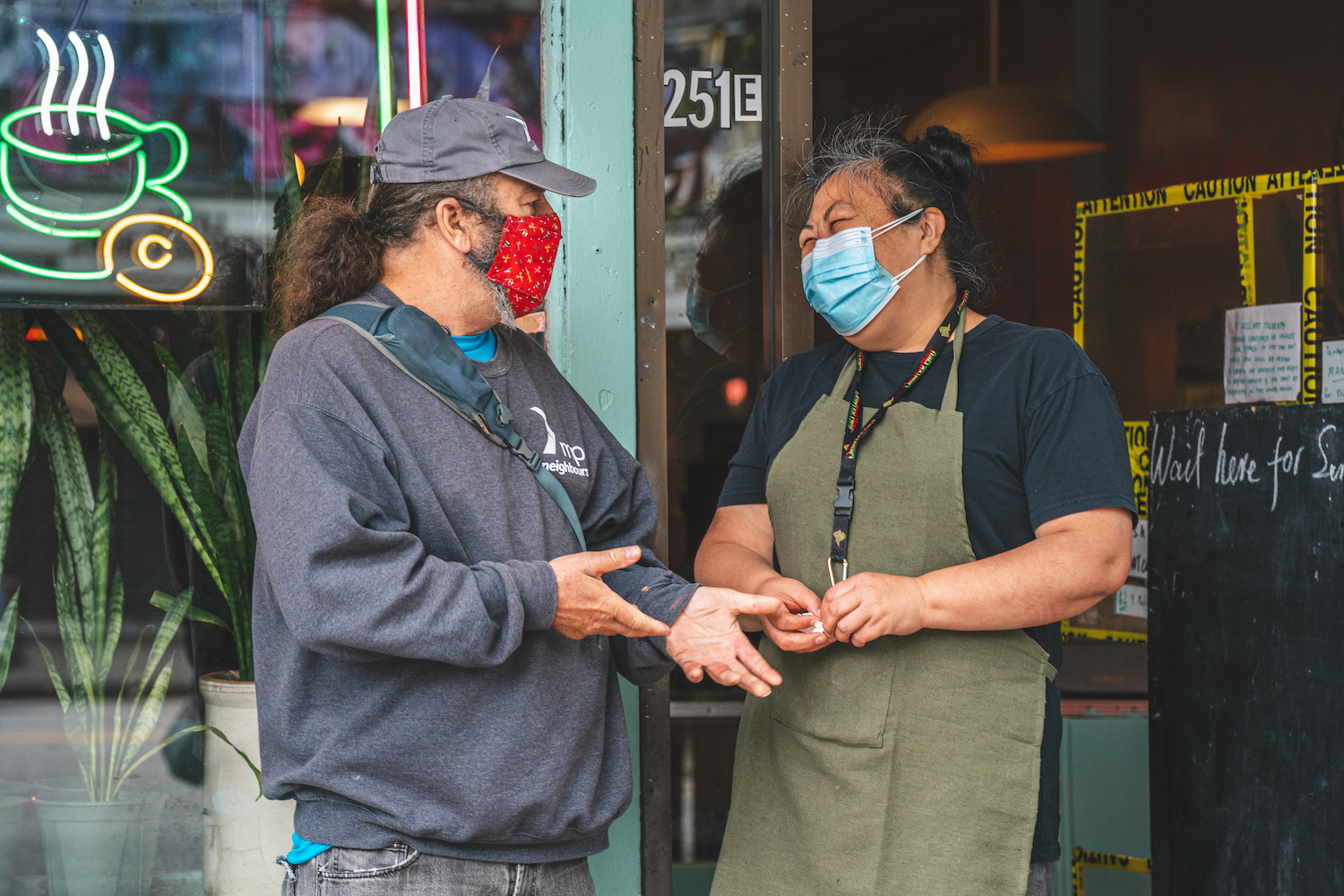 Sponsor a Power Breakfast
There are many opportunities for groups (corporate, church, school, etc.) and individuals to get involved with Mission Possible and our Power Breakfast. Sponsoring a Power Breakfast is an excellent opportunity for groups and individuals to give back to the community. As a sponsor, your donation will be used directly to cover meal costs, and as a volunteer, you can join us on Saturday mornings to assist us in serving breakfast at 9 and 10 am.

*Due to the pandemic, our costs have increased dramatically, and now more than ever, your sponsorship makes a tangible impact as we serve a nutritious take-out meal to over 200 people.

This sponsorship and volunteer shift begins at 8:30 am and ends around 11:00 am. To abide by current health orders stating the need for social/physical distancing, Mission Possible will only be accepting a maximum of 8 volunteers per shift.
$800 fully sponsors a Saturday morning Power Breakfast. Partial sponsorship opportunities are also available.
Volunteer at Power Breakfast
We make our Power Breakfast program special by having groups of 8-10 volunteers come every Saturday morning to help our cook prepare breakfast, package individual meals and hand them out directly to our guests.
If you would like to volunteer at Mission Possible's Saturday morning Power Breakfast, fill out the below form and one of our team members will be in contact with you!