How We Help
Everyone needs something that gets them out of bed in the morning—a sense of hope, optimism and purpose. Unfortunately, homelessness, poverty, and other obstacles to employment can feel insurmountable and impossible to navigate, and people facing these barriers are unfairly excluded from the workforce, meaning their human potential is too often untapped or ignored by the outside world. We want to change this.

Mission Possible creates jobs that lead people to lasting change. Working works! People need a job today that is flexible and supportive, where they are given an opportunity to continue on to employment success. Our programs foster self-learning and confidence while paving a path to future success—allowing people to transform their lives and experience a renewed sense of empowerment and purpose.
Employment Readiness Program
Do you want to work but are unsure how to start or what steps to take? We are here to help!

We offer pre-employment training, one-on-one coaching and support to help you achieve your goals.

The Employment Readiness Program (ERP) is open to people looking to get back into the workforce. We partner with you by providing skills training, on-the-job work experience and support with other employment-related tasks, such as creating a resume and gaining a reference. The ERP functions as a stepping stone into life-giving employment, and a more sustainable livelihood.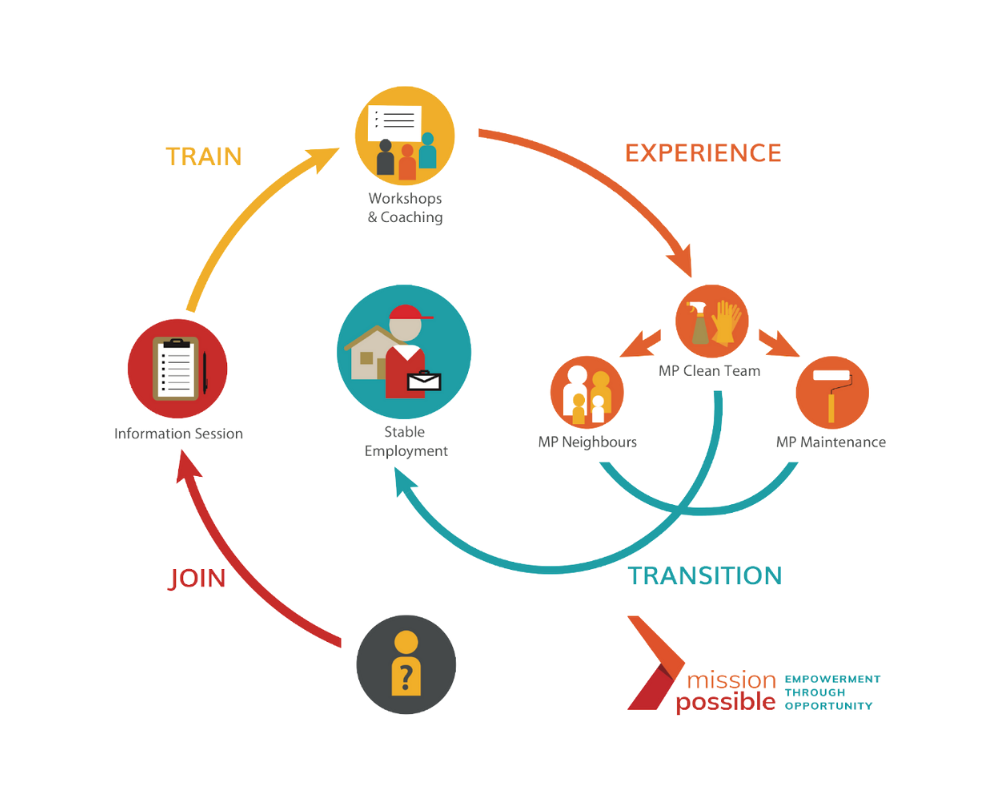 MP Maintenance is a full-service exterior property cleaning company that provides high calibre services while employing individuals with barriers to employment.

Along with our signature Employment Readiness Program, MP Maintenance rallies around people who face barriers to employment to help them reach their full potential.

Services include: Landscape Maintenance, Pressure Washing, Window Washing, Graffiti Removal, Awning Cleaning, Painting, Site & Grounds Clean up, and Customized Packages.

MP Maintenance is a Buy Social Canada Certified Social Enterprise.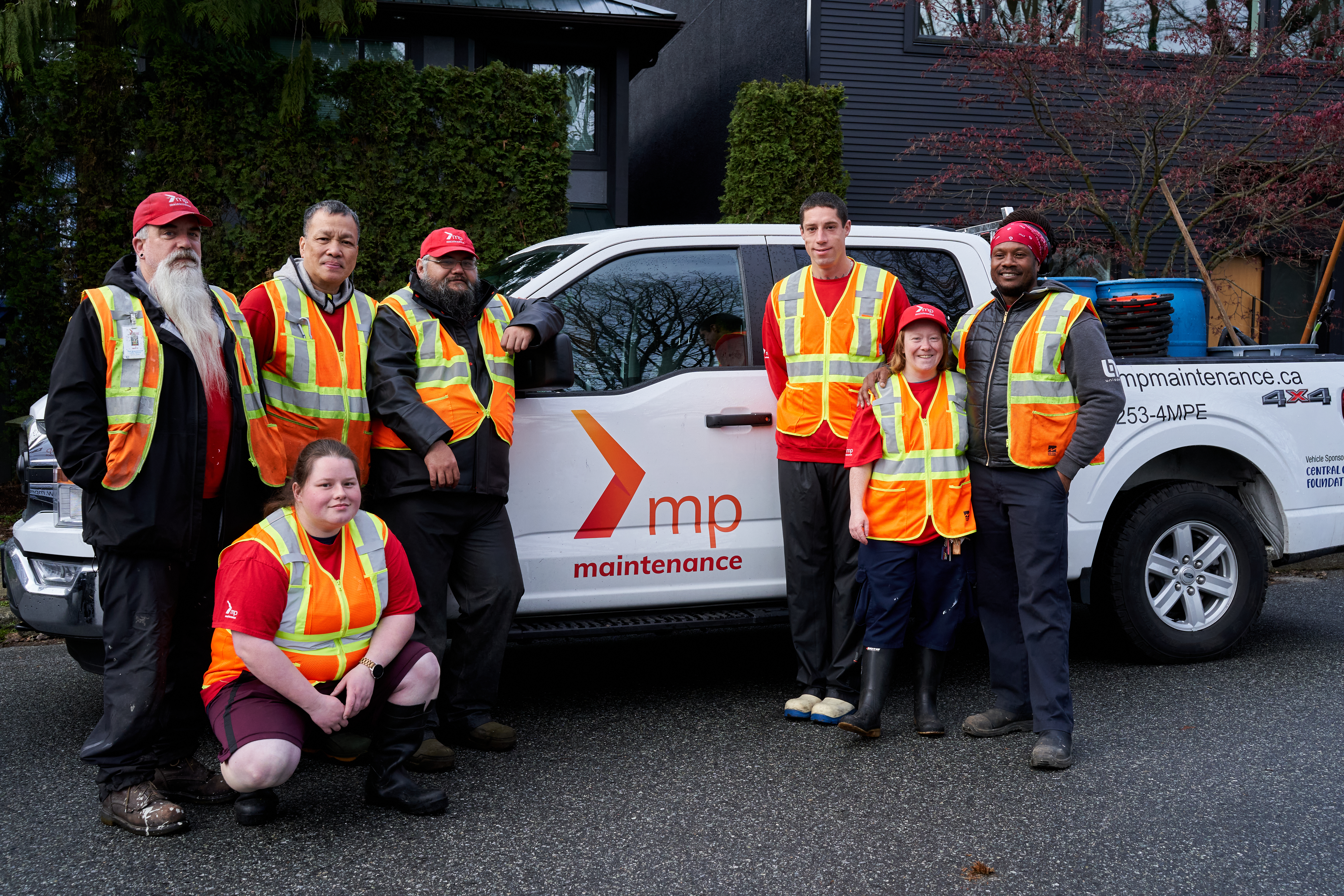 MP Neighbours is a community-based solution to community safety and security. As Community Navigators, our teams complete regular neighbourhood routes in the Downtown Eastside, providing outreach and referral services to people experiencing homelessness, checking in with businesses, and building connections between these diverse groups.

Additionally, the Neighbours program does needle pick-up, keeping Vancouver cleaner and safer. Along with our signature Employee Readiness Program (ERP), MP Neighbours helps people reach their full potential.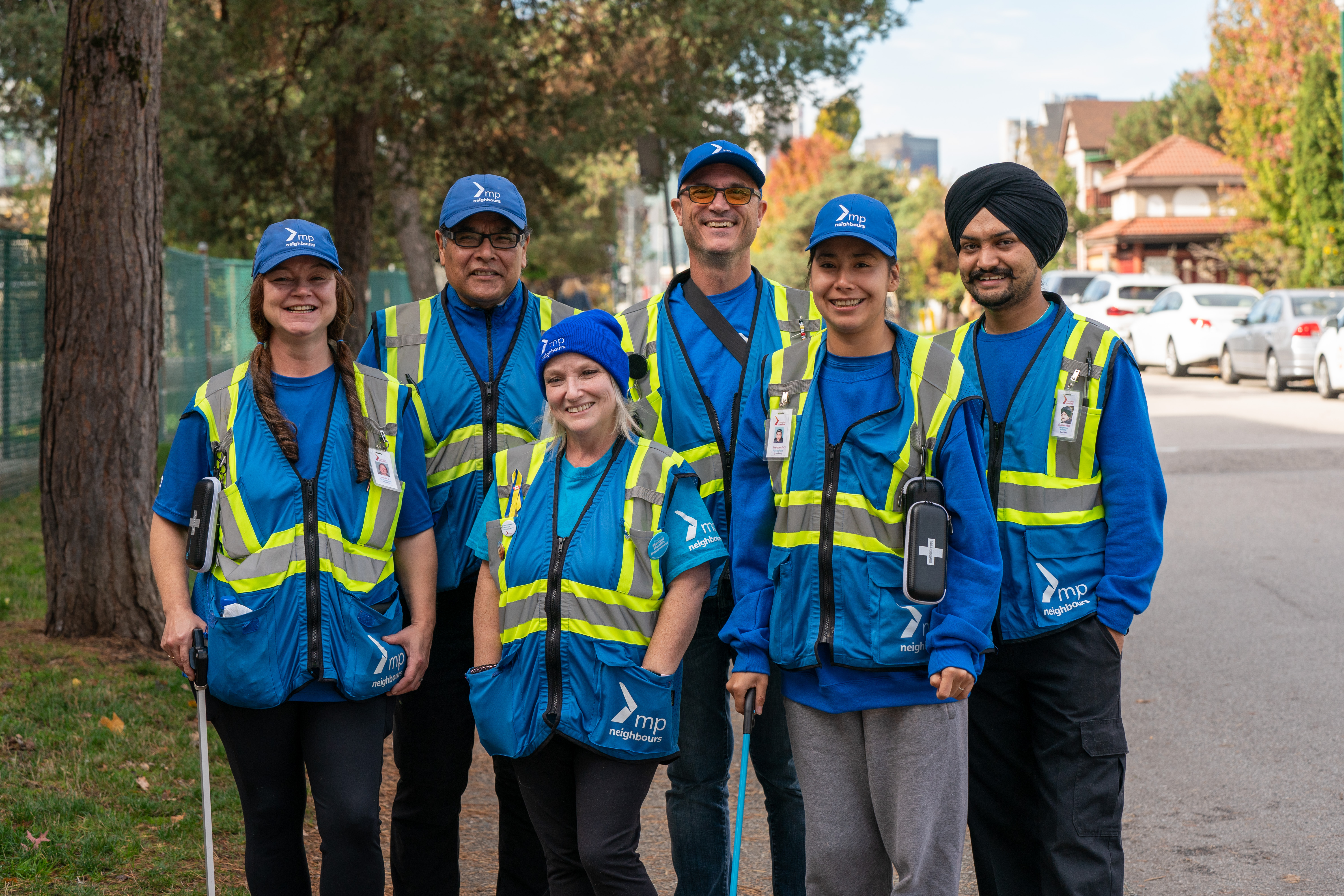 Power Breakfast
Every Saturday, Mission Possible hosts a weekend meal service called Power Breakfast for Downtown Eastside community members who wish to build connections to Mission Possible without yet joining the Employment Readiness Program.

This program is made possible by weekly sponsors and volunteers. If you wish to be involved with our community and the work that we do, we would love to have you join us on Saturdays to help build a stronger community!