MP Neighbours

Community Watch Service Social Enterprise
MP Neighbours is a community-based solution to community safety and security. Crews complete regular neighbourhood routes in the Downtown Eastside, providing outreach and referral services to people experiencing homelessness, checking in with businesses, and building connections between these diverse groups.

Additionally, the Neighbours program does needle pick-up, keeping Vancouver cleaner and safer. Along with our signature Employee Readiness Program (ERP), MP Neighbours assists those with employment barriers to reach their full potential.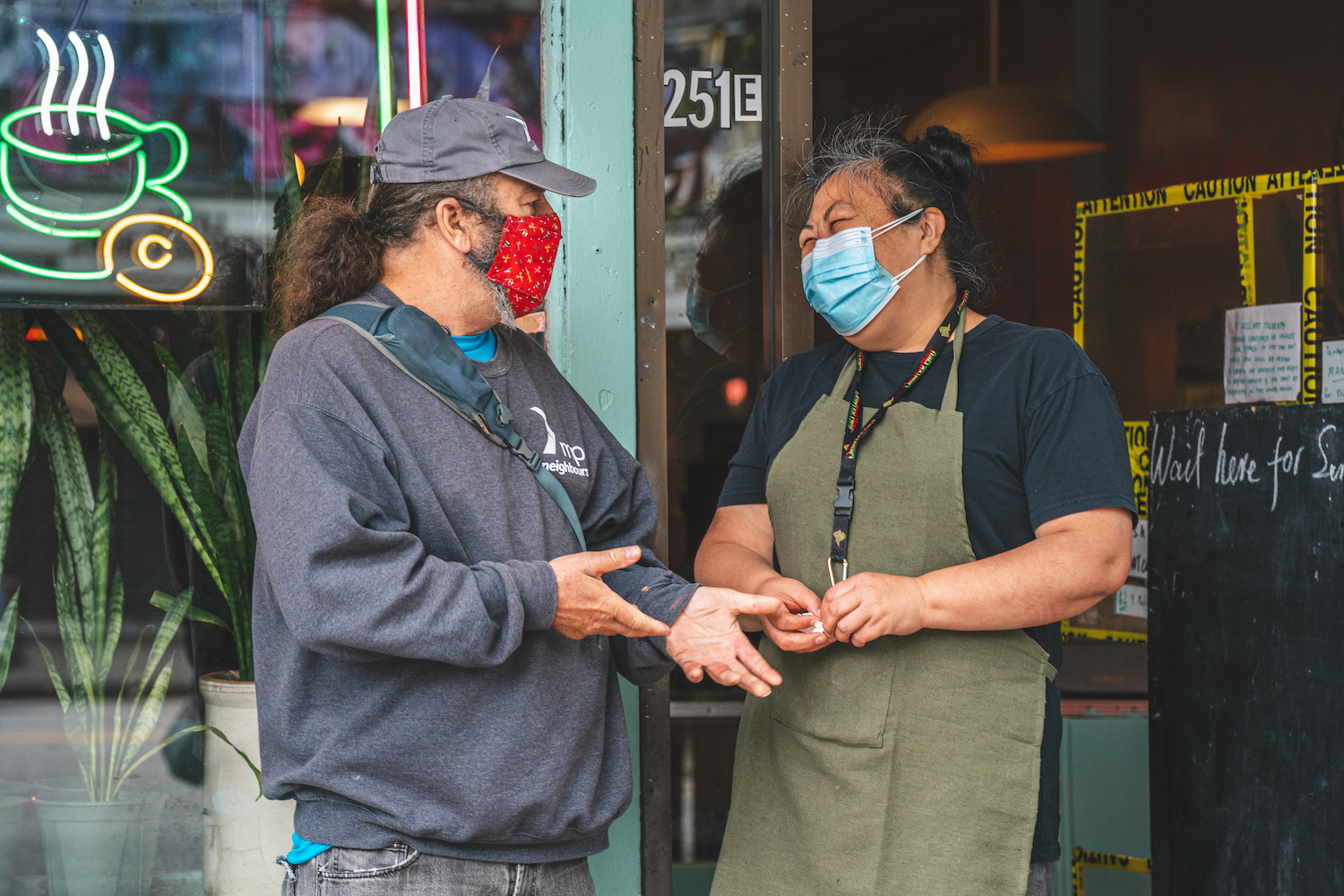 0
Illegal garbage dumps reported and removed
0
Hostile situations de-escalated safely and appropriately
Our MP Neighbours team has recently extended their neighbourhood watch hours, now working until 10:00 p.m. instead of typical business hours to provide additional support to the community in the evening. We are also exploring other innovative ways to help flatten the curve and help those that live and work in the Downtown Eastside be equipped with the knowledge they need to avoid infection.
We are encouraged by the extent of collaboration and ingenuity taking place across organizations and government to support our community members, and we are grateful to be part of a larger coordinated response.