Power Breakfast
Every Saturday, Mission Possible hosts a weekend meal service called Power Breakfast for Downtown Eastside community members who wish to build connections to Mission Possible without yet joining the Employment Readiness Program.

This program is made possible by weekly sponsors and volunteers. If you wish to be involved with our community and the work that we do, we would love to have you join us on Saturdays to help build a stronger community!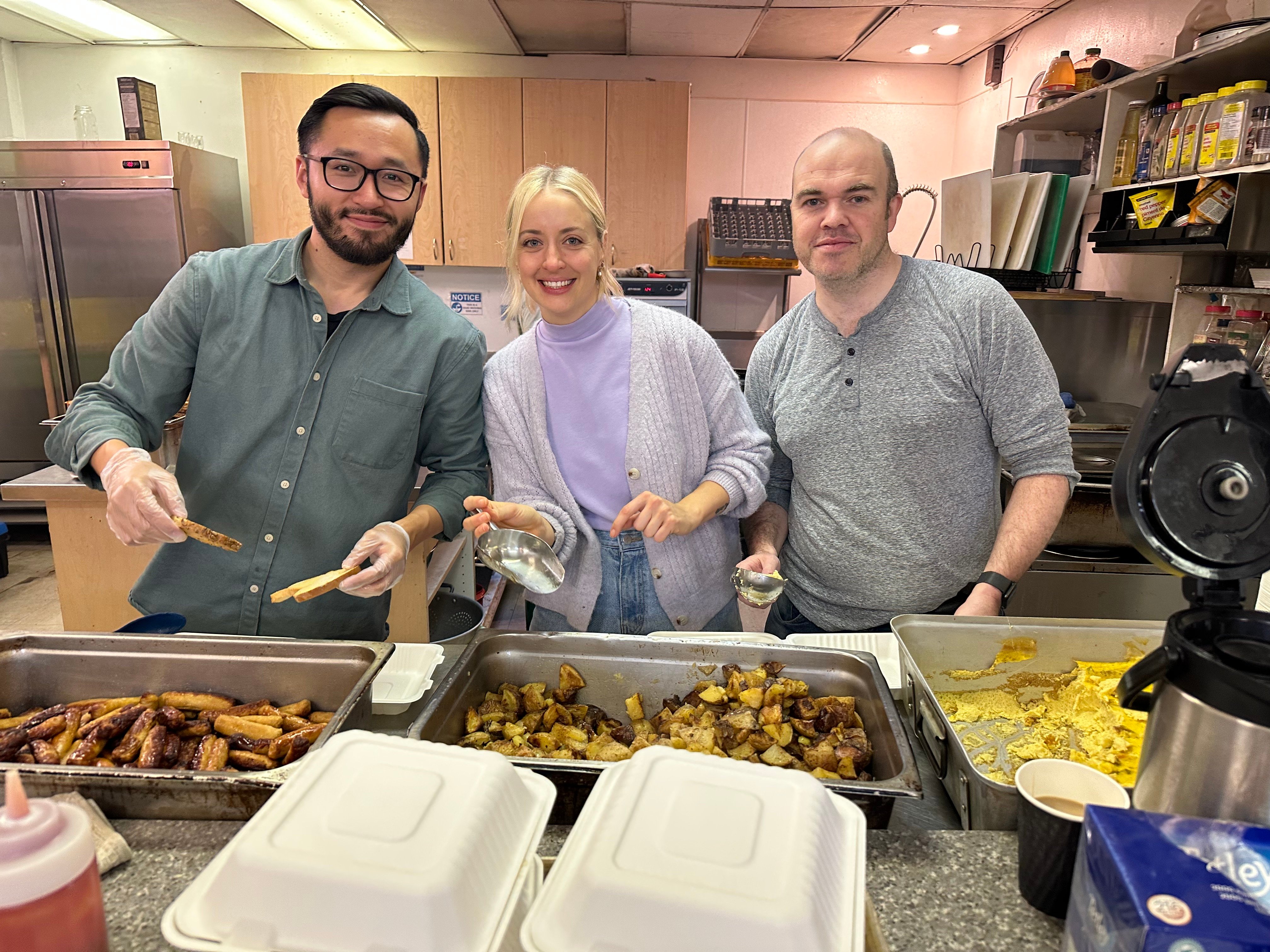 History of Power Breakfast
Prior to the COVID-19 pandemic, Power Breakfast welcomed two groups of 50 people for sit down meals at our Powell location every Saturday. This provided folks with a warm space to enjoy a nutritious, homemade meal, and a chance to get acquainted with Mission Possible and what we do.

However, when the COVID-19 pandemic hit in 2020, our teams were quick to adapt the program into a take out service to meet the high demands for food in the community. At the height of the pandemic, our Power Breakfast crews were serving up to 350 people every Saturday. While demand has decreased from then, we have seen more than double the demand for this program since, and have continued with the take out style.
Sponsor a Power Breakfast
There are many opportunities for groups (corporate, church, school, etc.) and individuals to get involved with Mission Possible and our Power Breakfast. Sponsoring a Power Breakfast is an excellent opportunity for groups and individuals to give back to the community.

As a sponsor, your donation will be used directly to cover meal costs, and we also welcome you to bring a group of 8-10 volunteers, and join us on a Saturday morning to assist us in serving breakfast from 8 - 11am.

$800 fully sponsors a Saturday morning Power Breakfast. Partial sponsorship opportunities are also available.
Sponsor a Power Breakfast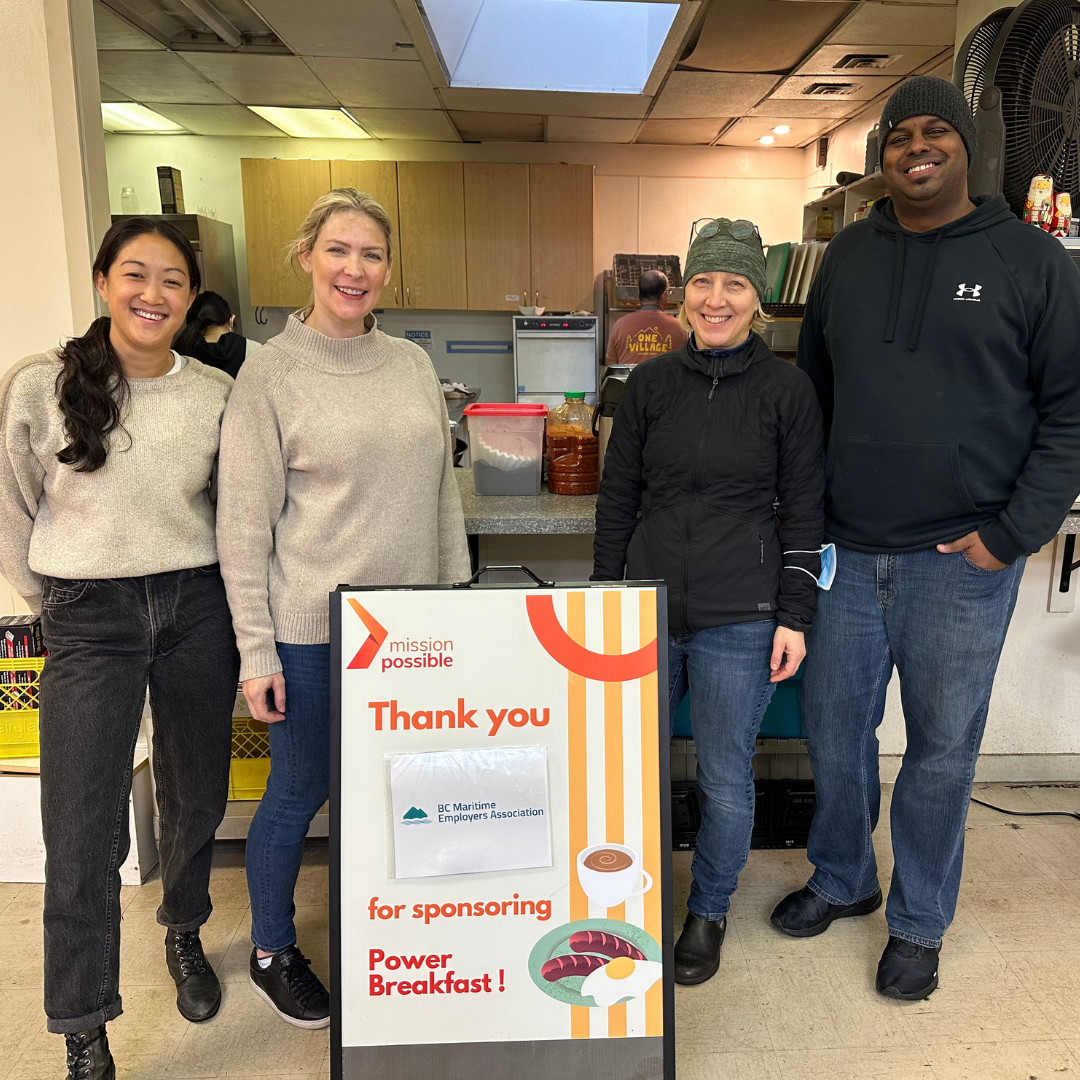 Volunteer at Power Breakfast
Individual volunteers are also welcomed to join us at Power Breakfast. Volunteers help us serve coffee, cook/prepare breakfast, package individual meals, and hand them out directly to our guests. While there is limited space, we do our best to schedule based on your availability and needs.

If you would like to volunteer at Mission Possible's Saturday morning Power Breakfast, fill out the form below and one of our team members will be in contact with you!