Power Breakfast Kitchen Coach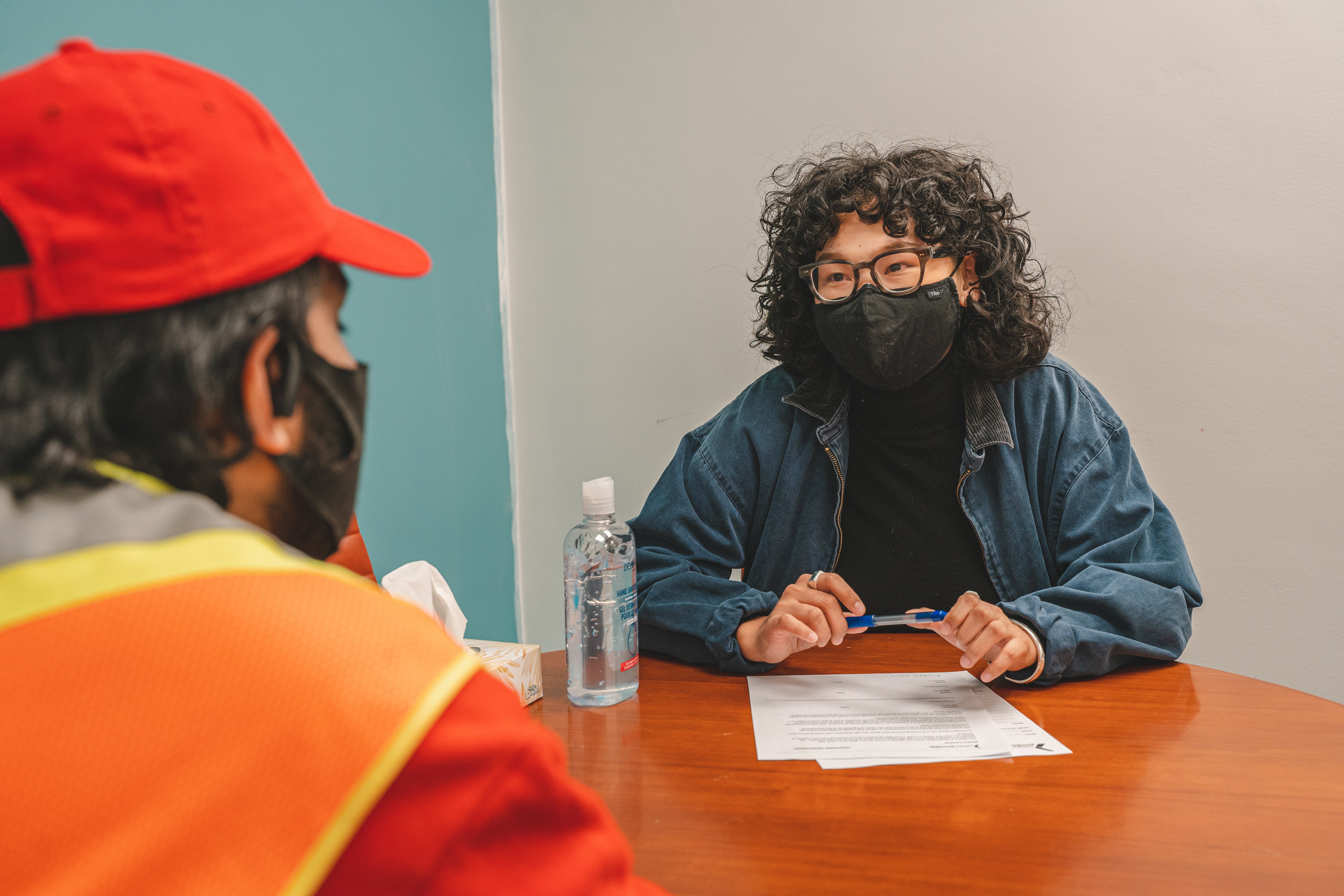 Position Type: Part-time Contract
Ongoing

Part-time: 4-7 hours per week

Saturdays (6-11am); some flexible weekday availability for team meetings

$21/hour
Work Location: 543 Powell Street, Vancouver BC
Reports to: Community Engagement Coordinator
Description: this is a fantastic opportunity to work alongside a great team of volunteers and staff to deliver Mission Possible's Power Breakfast program on Saturday mornings. The Kitchen Coach provides support, mentorship, and skill training to the Kitchen Assistant, an individual participating in Mission Possible's Employment Readiness Program. This role focuses on empowerment, as the Kitchen Coach will take a strengths-based approach to provide support and training to the Kitchen Assistant that will support them in their employment journey.
Qualifications:
Has experience in food preparation and service for large events and groups

Mentorship and coaching experience is an asset

Experience working with people who face barriers to employment is an asset

De-escalation experience is an asset

Naloxone training and food safe certificate are an asset
Duties:
Model excellent work habits (i.e. professionalism, timeliness, teamwork)

Collaborate in the hiring and training process for the Kitchen Assistant role with the Power Breakfast Team

Provide food preparation and meal service training and support to the Kitchen Assistant

Work collaboratively with the Power Breakfast Coordinator and volunteers to deliver the Power Breakfast program each Saturday morning

Create learning opportunities for the Kitchen Assistant to gain confidence and skills in food preparation and service

Maintain a positive and safe kitchen working environment for staff and volunteers

Attend regular program meetings with the Power Breakfast team to ensure quality and consistent meal service is maintained

Ensure that Kitchen Assistant is receiving support, resources, and an empowering transitional employment experience at Power Breakfast

Provide support in purchasing kitchen supplies as needed

Share connections and potential employers in different food industries with the Community Engagement Coordinator and the Employment Engagement Coordinator to create employment opportunities for the Kitchen Assistant and other associates at Mission Possible interested in working in food industries
Requirements:
Be available to work Saturday mornings
We value, support, and thrive in a diverse and inclusive workplace. Those with diverse abilities are encouraged to apply.
Please apply by sending your resume and cover letter to careers@mission-possible.ca.
While we appreciate all interested candidates, only those we wish to interview will be contacted.