Community Engagement Coordinator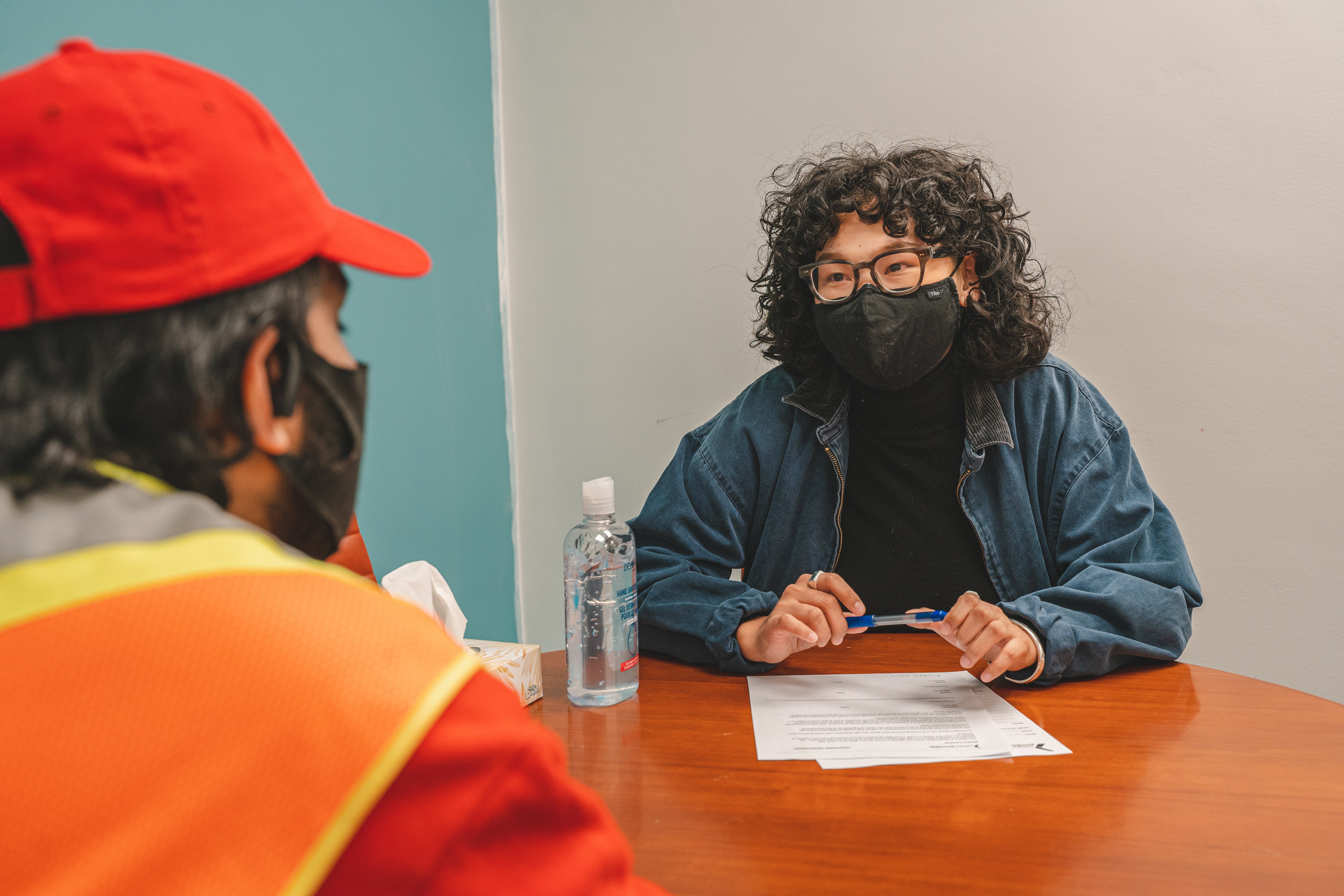 Position type
Permanent; 40 hours per week
Tenacious, Empowering, Supportive, Humble, and Compassionate, These are Mission Possible's core values, and we're looking for someone who also holds these values to join our incredible team as our Community Engagement Coordinator.
About Mission Possible
Mission Possible is a non-profit organization and social enterprise located in Vancouver's Downtown Eastside. We support individuals challenged by homelessness, poverty, addiction, mental illness, and other barriers to employment to achieve a renewed sense of dignity and purpose through meaningful work. Through our Employment Readiness Program, and our social enterprises, MP Maintenance & MP Neighbours, we equip our program participants with the skills, confidence, and support they need to rejoin the workforce and rebuild a self-sustaining livelihood for themselves.
Job Summary:
The Community Engagement Coordinator (CEC) will recruit individuals experiencing barriers to employment to enroll in Mission Possible's Employment Readiness Program. The CEC will focus on outreach and connecting with existing and potential partnership agencies such as social service agencies, social housing providers, drug and alcohol recovery programs, and employment centres to share the benefits of the Employment Readiness Program. The CEC will play a key role in program delivery and will have the opportunity to coach program participants in one-to-one sessions. The CEC will also supervise and provide program support for the Food Security Coordinator.
Working Conditions:
This role is team-based. The CEC will be supervised by the Manager of Momentum and will work alongside the Employment Readiness Program team. Most work will take place in MP's office, however some off-site visits of other organizations and events will be required for recruitment and maintaining partnerships.
Key areas of Responsibility:
Ensure the coordination of recruiting participants for the Employment Readiness program
Ensure the coordination of partnership development with other agencies and organizations for program referrals
Ensure referrals from other agencies are screened and when appropriate referred to the Employment Readiness Program
Conduct regular coaching sessions with participants as scheduled by the Manager of Momentum
Facilitate the Employment Readiness training workshops and assist with program delivery
Supervise and support the Food Security Coordinator with the operations of the Power Breakfast program and the Community Pantry program
Other responsibilities as assigned by the Manager of Momentum
Our ideal candidate has:
A passion for empowering people with an empathetic and supportive attitude
Experience in community engagement and outreach
Strong analytical and organizational skills
A professional and outgoing manner and ability to interact respectfully with a wide variety of people.
The ability to work within a team environment but also to work independently
Education and Experience:
Diploma or post-secondary degree in a related field (e.g. psychology, social work, sociology, community economic development) an asset
Experience working in the Downtown Eastside community is an asset
Coaching experience and certification are an asset
Class 5 Driver's License is required
Or the equivalent combination of related skills and experience
We value, support, and thrive in a diverse and inclusive workplace. Those with diverse abilities are encouraged to apply.
We will be interviewing applicants on a rolling basis until we find our successful candidate, so please submit your cover letter and resume to jobs@mission-possible.ca as soon as possible. Thank you for your interest!