Community Engagement Coordinator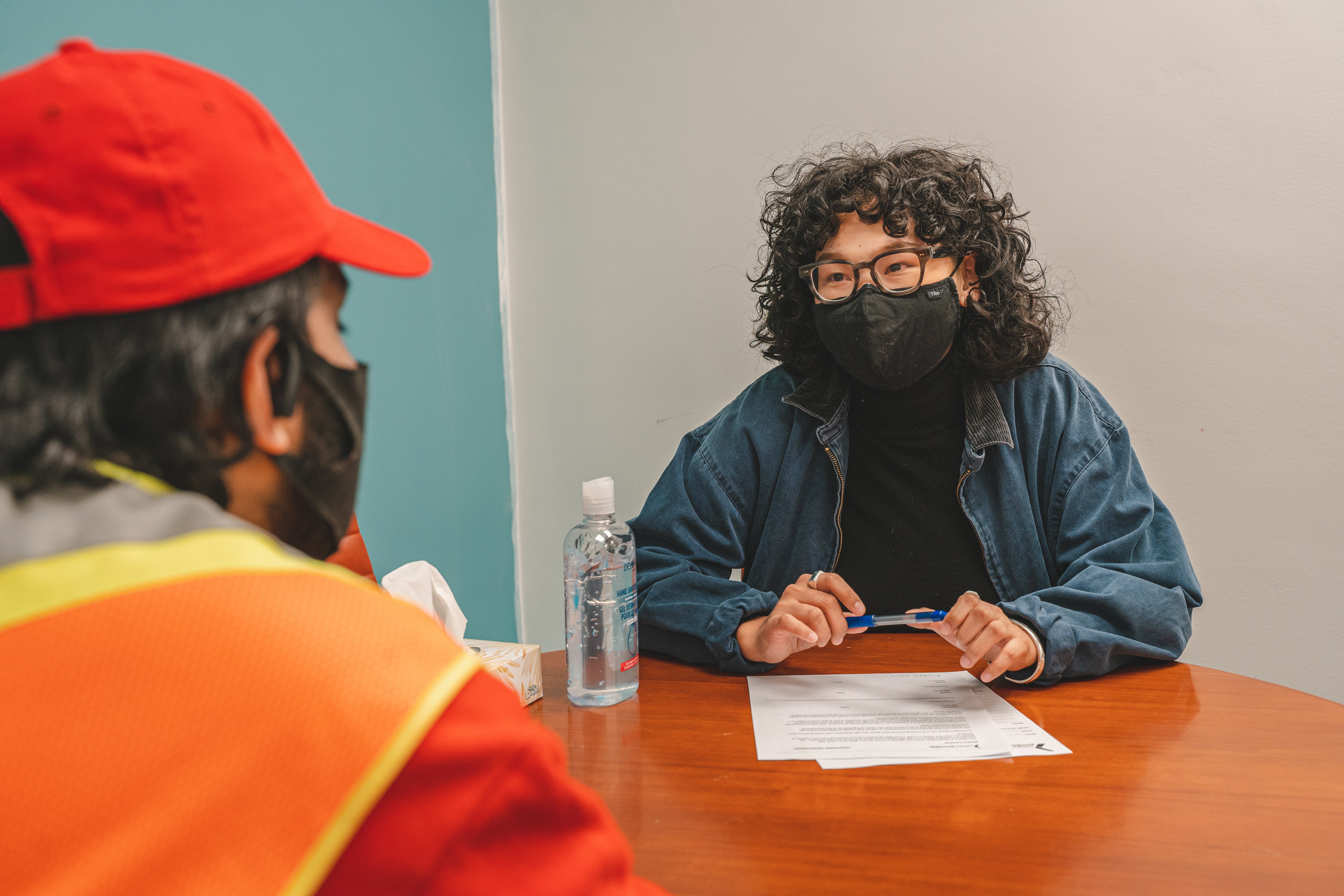 Position Type: permanent, full-time, forty hours per week
Salary: $47,000-$49,000 commensurate with experience
Benefits:

3 weeks annual vacation
Extended health benefits and access to Employee and Family Assistance Program
RRSP Matching Program
Professional development opportunities
Job Summary:
Are you passionate about community-engaged work in the DTES? The Community Engagement Coordinator (CEC) focuses on outreach and community relationship development for the Employment Readiness Program. The CEC oversees the outreach strategy for connecting with existing and potential partnership agencies such as social service agencies, social housing providers, drug and alcohol recovery programs, and employment centers to promote the Employment Readiness Program. The CEC also focuses on connecting program participants with relevant resources in the community. The CEC plays a key role in the Employment Readiness Program delivery and coaches regularly with program participants in one-to-one sessions to support them in achieving their employment goals. The CEC also leads the food security programming at Mission Possible, supervising the Power Breakfast team and the delivery of the Community Pantry Program.
Working Conditions
This role is team-based. The CEC will be supervised by the Manager of Momentum and will work alongside the Employment Readiness Program team. Most work will take place in MP's office, however some off-site visits of other organizations and events will be required for recruitment and maintaining partnerships.
Key areas of Responsibility:

Develop partnerships with other agencies and organizations for program referrals and connecting Employment Readiness Program participants with community supports and training when appropriate
Supervise and support the Power Breakfast Coordinator with the operations of the Power Breakfast Program
Lead the delivery of the Community Pantry Program
Manage caseload of 5-10 participants to ensure that participants are meeting their program milestones and objectives
Schedule and conduct regular coaching sessions with program participants
Facilitate training workshops and work alongside programming team to ensure quality program delivery
Lead the planning for the work readiness training provided to participants in the Employment Readiness Program
Utilize case management software (CMS) to track and collect program data
Attend weekly team and 1-1 meetings for Employment Readiness Program and the Power Breakfast Program
Connect with community partners to share the work of Mission Possible in the DTES and provide community-based education opportunities
Other responsibilities as assigned by the Manager of Momentum
Our ideal candidate has:

A passion for empowering people with an empathetic and supportive attitude
Experience in community engagement and outreach
Strong analytical and organizational skills
A professional and outgoing manner and ability to interact respectfully with a wide variety of people.
The ability to work within a team environment but also to work independently
Education and Experience
Diploma or post-secondary degree in a related field (e.g. psychology, social work, sociology, community economic development) is an asset
Experience working in the Downtown Eastside community is an asset
Coaching experience and certification are an asset
Class 5 Driver's License is an asset
Or the equivalent combination of related skills and experience
We value, support, and thrive in a diverse and inclusive workplace. Those with diverse abilities are encouraged to apply.

Please apply by sending your resume and cover letter to jobs@mission-possible.ca for consideration. While we appreciate all interested candidates, only those we wish to interview will be contacted.